Healthy Soya Mince
Made In Lesotho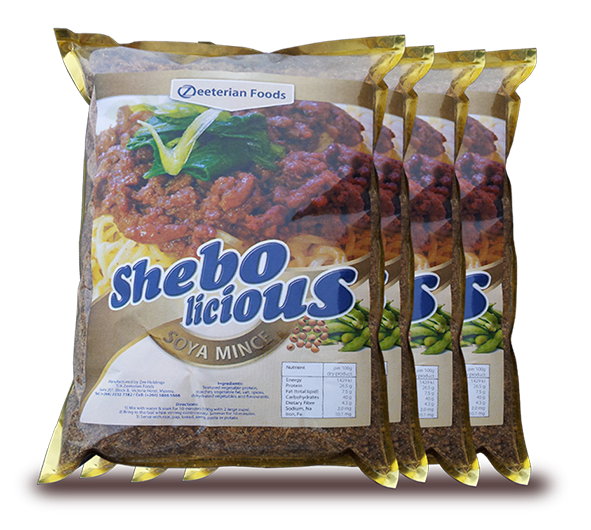 Contact Us For More Information
1KG Pack
2KG Pack
5KG Pack
10KG Pack
20KG Pack
1KG Pack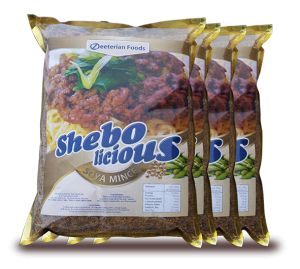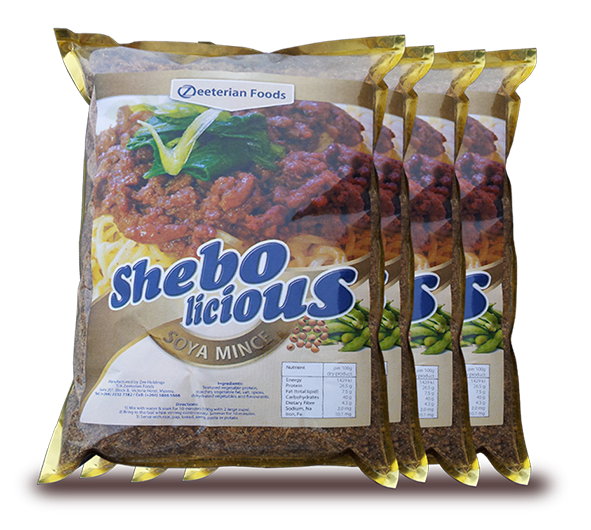 COOKS FOR 30
This Product is usually for home use and can cook for up to 30 people. This means if you live alone, you can use it roughly for a month. Cooking it is very easy and help saves fuel as it requires less than 15 min to cook.
COOKING INSTRUCTIONS
The basic way to cook it is scooping one mug (100g) amount and soaking it with probably two mugs of COLD water for about 15 – 30min. This ensures sufficient rehydration of the soya particles and enables the mince to swell up to three times. This is the reason why such a small amount of 1KG can cater for about 30 people.  While soaking, you can in the meantime prepare your gravy and when its ready pour in your soaked mixture of Shebolicious Soya Mince and allow to cook at a low heat allowing to simmer for about 10min. Depending on what you will be dishing your Shebolicious with, please control it to your own desired consistency.
2KG Pack
5KG Pack
10KG Pack
20KG Pack